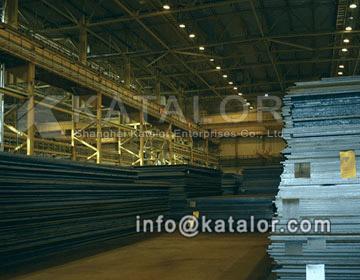 A 36
is under the ASTM standard carbon steel, A36 steel is the most common type of steel used in constructions, and A36 properties allow the steel to be used in many application, unlike high performance alloys structural carbon steel plate.
ASTM A36 heat treatment is subjected to the following processes:
Normalizing at 899oC – 954oC
Annealing at 843oC – 871oC
Stress relieving at 677oC – 927oC
Carburizing at 899oC – 927oC
Hardening at 788oC – 816oC
ASTM A36 welding:
ASTM A36 steel
is easy to weld using any type of welding methods, and the welds and joints so formed are of excellent quality.
Shanghai Katalor Enterprises have many years in exporting ASTM A36, we can supply the best quality ASTM A36 steel plate and meet your any demands. Welcome to inquiry us freely.
Request for Quotation
无法在这个位置找到: footer-p.htm