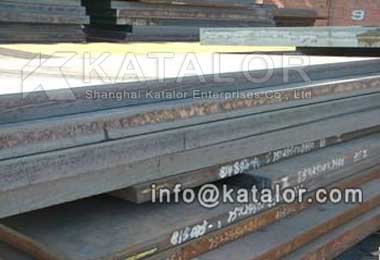 GB/T 24186 NM400 Abrasion Resistant Plate is also named wear-resisting steel plate. NM400 Abrasion Resistant Plate is widely used in the bad working conditions, demanded of high strength, high-wear-resisting performance in engineering, mining, construction, agriculture,port and metallurgical machinery products.

GB/T 24186 NM400 Abrasion Resistant Plate ChemicalComposition


Grade

ChemicalComposition (mass fraction)/%

C

Si

Mn

P

S

Cr

Ni

Mo

Ti

B

Als

≤

 

≥

NM400

0.3

0.7

1.6

0.025

0.01

1

0.7

0.5

0.05

0.0005~0.0006

0.01

GB/T 24186 NM400 Abrasion Resistant Plate Mechanical property analysis


Grade

Thickness

Tensile Strength

Elongation

Impact work-20℃

Surface Hardness

/mm

R/Mpa

%

KV2/J

HBW

NM400

≤80

≥1200

≥10

≥24

370~430

Available Size(Thickness*width*length) : 4.5-150mm*1600-4100mm*L
Packing: Standard export package or according per customer acquirement
Delivery Time:30-50 days, 7 days for stock goods.
Loading Port:Shanghai ,Tianjin, Qingdao.
Offer Ability:5000MT/Per Month.

shanghai katalor is the first-class producer of steel plates for GB/T 24186 NM400 Abrasion Resistant Plate.We have ability to offer a complete range of high quality steel grades designed to meet the most severe specifications. For Abrasion Resistant Plate, we can supply quick delivery and prefabrication services.Therefore, if you have any needs or question about NM400 Abrasion Resistant Plate ,please contact us by email or calling us!
Request for Quotation
无法在这个位置找到: footer-p.htm